SPECIAL OFFER
FOR NEW CLIENTS
GET A FREE DAY OF DOG DAYCARE!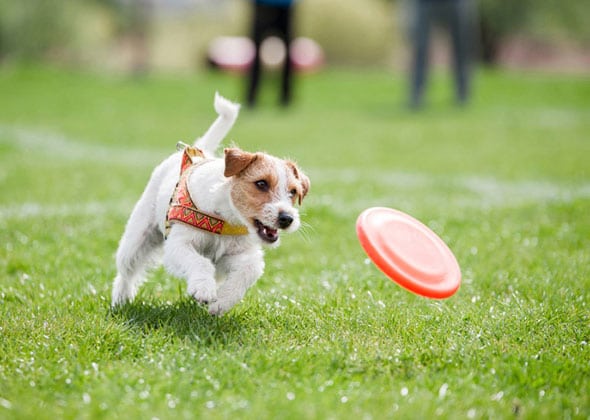 DogiZone® Dog Daycare - Safe Play While You're Away!
Long day ahead at the office? High energy dog? Separation anxiety? Our Doggie Day Care service in Rockville, MD is the perfect solution for you!
Our customers love that we offer Dog Daycare seven days a week with several playtime options in clean, spacious and stimulating environments where dogs can play with their friends while being supervised by our DogiExperts. We ensure that our staff to dog ratio is always proportionate to the number of dogs signed up for Doggie Day Care. Dog Day Care is an excellent opportunity for your dog to make friends and unwind in a supervised and safe setting.
Why Choose DogiZone® Dog Daycare?
The Largest Indoor/Outdoor Climate Controlled pet care facility for dog daycare in Montgomery County which means more space for your best friend.
Fun activities for daycare dogs including birthday parties and other themed events
Groups are divided by size, temperament and playstyle
Our company began in 2005 as Canine Obedience Unlimited. Our company is grounded on the values of keeping dogs safe, happy, healthy and well behaved.
Keeping our dog daycare facility clean and in top notch shape is a top priority. We clean both the indoor and outdoor portions of our facility on a strictly regimented schedule with hospital-grade disinfectants.
Great customer reviews and surveys.
Benefits of Dog Daycare At DogiZone in Rockville, MD
Excellent source of exercise and energy release where your furry friend will receive Socialization with other dogs
Engaging and interactive, safe and clean environment designed by pet care professionals
Comfortable air controlled facility for both summer and winter months
Convenient hours and location
Relief from boredom and loneliness
Prevention of destructive behavior and anxiety
Frequent bathroom breaks
Healthy alternative to crating your dog during your work day – better than a dog walker!
Please check out our Dog Taxi services! We can pick up and drop off your dog for you!
Dedicated, Professionally trained staff, many which specialize in dog behavior and training who will love your pet as one of their own!
We've been using DogiZone for about 8 months now for day care, and they are fantastic. They take great care of our little corgi and he comes home nice and relaxed from spending the day expelling all of that limitless energy that he seems to have. Would absolutely recommend to anyone looking for a place to keep their dog occupied and engaged throughout the day.